Emily Aubrey*
Emily Aubrey, a New Hampshire native, is a 2018 summa cum laude graduate from the University of Hartford's Hartt School, with a BFA in Dance Performance and Ballet Pedagogy. While there, she studied with Stephen Pier, Hilda Morales, Nina Watt, Miki Orihara, Ralph Perkins, Debra Collins-Ryder, and Elizabeth McMillan. She was awarded the Elena Delvecchio Rusnak Dance Education Scholarship, and performed repertory by many choreographers including George Balanchine, Antony Tudor, Arthur Saint-Leon, Gemma Bond, Norbert de la Cruz III, Debra Collins-Ryder, Katie Stevinson-Nollet, and Manuel Vignoulle.
She participated in Boston Ballet School's Pre-Professional Program under Margaret Tracey, and performed with Boston Ballet Company including George Balanchine's Coppelia, Mikko Nissinen's The Nutcracker, and the "Night of Stars Gala." After graduating from high school, Emily trained in Pittsburgh Ballet Theatre School's Graduate Program, where she studied under Marjorie Grundvig and Dennis Marshall. She performed with Pittsburgh Ballet Theatre Company, in its Nutcracker and Giselle, and also taught as part of the Children's Division faculty, under the direction of Kaila Jendrzejewski.
In August 2018 Emily became a part of Ballet Hartford (formerly Vivid Ballet) in CT in her first season. She has appeared previously as a guest artist with Vivid Ballet (Hartford, CT) and Ballet Theatre Company (West Hartford, CT).
She joined SundanceX in the Summer of 2018, dancing in Passagio Serenata & Caprice.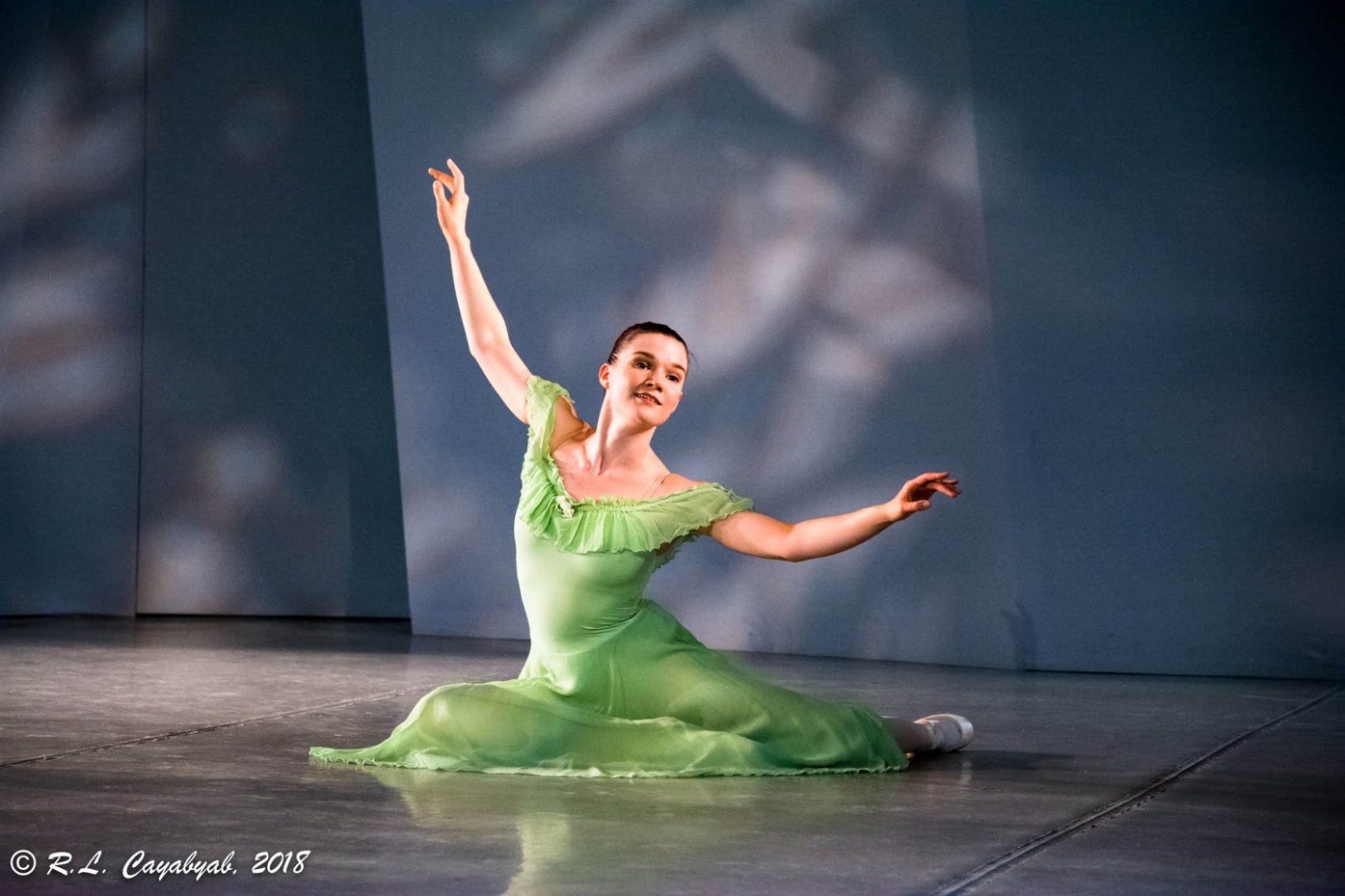 "Passagio Serenata"
At José Mateo's Ballet Theatre's 10th Annual Dance for the World Community. June 9, 2018. Harvard Square, Cambridge, MA. Costumes by Freda Bromberg